ATEK Access Technologies Launches AssetScan Suite of Condition Monitoring Solutions
Sep 26, 2017
Press Release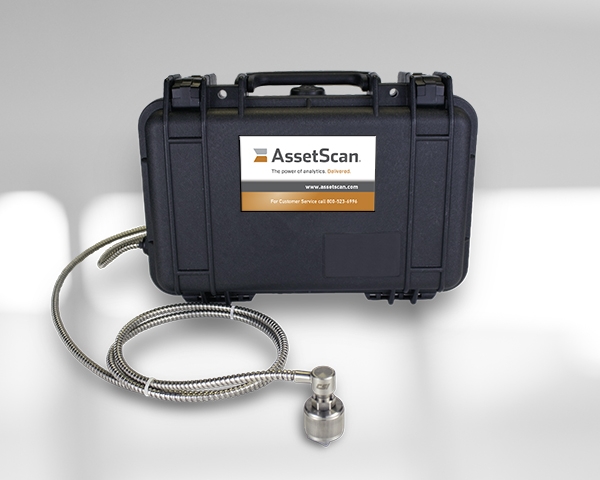 EDEN PRAIRIE, Minn. (Sept. 20, 2017) – ATEK Access Technologies is proud to announce the launch of its AssetScan suite of condition monitoring solutions, featuring its Bearing Fault Monitor. After many years in the aboveground fuel tank monitoring space with TankScan, ATEK has developed a line of industrial monitoring solutions for the process and discrete industries.
The Bearing Fault Monitor falls in line with Industrial Internet of Things (IIoT) trends providing continuous monitoring and predictive maintenance for rotating equipment such as pumps, fans and motors. The product was developed with domain expertise in reliability engineering for decades, coupled with wireless connectivity and data science to provide a 30, 60 and 90-day prediction of bearing faults and other machinery issues to minimize downtime.
"The Bearing Fault Monitor is a differentiated offering that captures both overall vibration and waveform of peak acceleration of bearings on rotating equipment," said Dan Yarmoluk, director of business development, ATEK Access Technologies. "Used especially in motors and other manufacturing machinery, measuring vibration can be a strong indicator of an oncoming problem. ATEK Access Technologies' unique technique and domain expertise on the sound signatures of bearings can catch this change early, preventing a complete breakdown."
The AssetScan condition monitoring suite also includes differential pressure monitors, level monitors and temperature monitoring solutions. The AssetScan condition monitoring suite includes battery-powered and cellular enabled solutions that are cost effective, adding more intelligence to a variety of assets throughout a plant or production facility outside the control system. AssetScan enables you to continuously monitor all of your plant's rotating equipment, including motors, fans and pumps, from any location, all on one convenient dashboard. The solution will send alerts by text and email at the first sign of trouble or when it's time for maintenance.
AssetScan is part of ATEK Access Technologies, a leader in wireless monitoring. For more information, visit www.assetscan.com/condition-monitoring.
About ATEK Access Technologies
ATEK Access Technologies, LLC is part of the ATEK Companies group of technology and manufacturing businesses. Its industry-leading brands use the power of advanced machine-to-machine (M2M) technologies to provide customers access to superior efficiencies and savings, essential data and systems, improved safety and control, and expert solutions and support. Its brands include AssetScan, Datakey, Larco and TankScan. For more information, visit www.atekaccess.com.
Media Contact:
Christina Alvarez
Mulberry Marketing Communications
214-571-6322
calvarez@mulberrymc.com