ASM Cellular Monitor
The AssetScan Multi-Function Monitor (ASM) is a wireless all-in-one cellular enabled device with mix and match sensors that can be magnetically or permanently mounted to key locations of industrial equipment. The device is battery or line powered, if the battery option is chosen there is nothing to plug in. Using cellular technologies the AssetScan Multi-Function monitoring system can be installed in locations where network infrastructure may not be available. ATEK has already taken care of registration and activation with the cellular provided, which makes installation even simpler. The monitor has a durable NEMA 4X enclosure, and long battery life, making this a solution ideal for use in a broad range of condition monitoring applications.
Starting at $2,500
Includes first-year access to ATEK Intelligence Platform (AIP).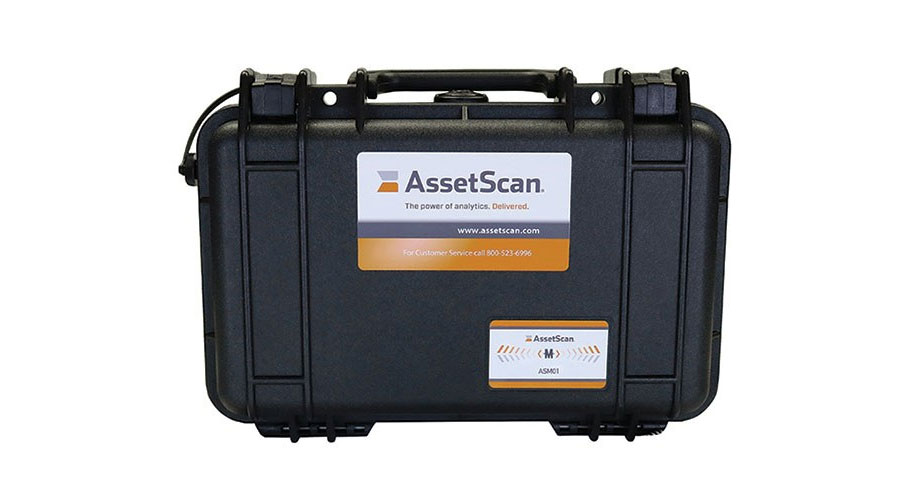 Module Type
Carrier
AT&T, T-Mobile
3G Bands
HSPA/GSM Band B1, B2, B4, B5, B6, B8 (AT&T, T-Mobile)
Antenna
Internal Patch
Management
Configuration
ATEK Intelligence Platform (AIP)
Sensing Technology
Sensor Options (sensors and cables ordered separately)
Pressure Sensors, 0-200 PSI, 1/4" NPT Connection
Temperature Sensors, -40o to 300o F, Magnet Mount Spring Loaded
Cable Options
5M and 10M Shielded M12-4 M/F Cables Available
Sensor Requirements
4-20mA Loop Powered, 24Vdc, 200 Ohm Minimum Loop resistance, <60 Sec Stable Reading Upon Start- up
Power
Battery
Rechargeable, 12 VDC, VRLA, 7Ahr
Battery Life/Charge
Approximately 3000 Readings
Physical
Dimensions
11.8 in x 8.5 in x 3.8 in (without sensors and cables)
Weight
10.5 lbs (without sensors and cables)
Enclosure Material
Polypropylene
Rating
IP67
Environmental
Operating Temperature
-20º C to 50º C (-4º F to 122º F)
Storage Temperature
-40º C to 75º C (-40º F to 167º F)
Humidity
90% Non Condensing
Data Center
Certifications
SAS70 Type II and SSAE 16 Certified Data Center, Reports Available Upon Completion of a Non- Disclosure Agreement
Encryption
Sensitive Personal Information - Stored Encrypted, Two Way Data Encryption Utilized for Device to Data Center Communications, Encrypted Data Storage Available.
Disaster Recovery
AIP Application and All Data Backed Up to Offline Data Storage at Data Center and to Offsite Secure 3rd Party Storage Facility